Coach Hire Warrington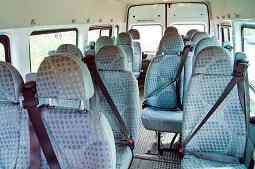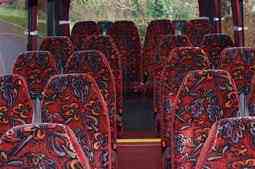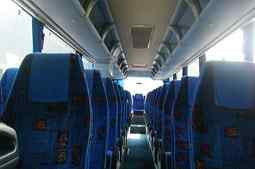 Looking for safe and comfortable travel from A to B, with stop off's anywhere in between?  Coach Hire Warrington are the go to guys to contact.  are one of the leading transport for hire companies in the area, and across the UK. Fully equipped with luxurious minibus and coaches, you can take advantage of a fleet of modern vehicles to travel in style. Book your coach and minibus hire in Warrington for different kinds of occasions, such as birthday or wedding parties, nights out on the town, day trips, airport transfers or business travel. We'll make sure you're there on time. All services can be tailor made to suit your requirements, whether the size of your group is 6 or 72 people.
Why Warrington is a Great Place to Visit
Standing on the banks of the River Mersey, Warrington is certainly worthy of a visit, whether just for the day or longer. In 1968 it was designated a New Town, and since then its population has nearly doubled. It started life as an important crossing place across the River Mersey for the Romans, and a new settlement was established by the Saxons. Textile and tool production dates from the Middle Ages, when Warrington emerged as a market town.
The climate in Warrington is very favourable, with warm summers and cool winters. Rain is experienced throughout the year, but thunderstorms happen mostly in the summer months. It's rare for this area to experience heat waves or severe cold, but it has been known.
Warrington has a shopping centre that is one of the larger ones in the area, but is also located close to other retail areas such as those in Manchester, Liverpool and Chester.
The River Mersey divides the town in two and the Manchester Ship Canal runs through the southern part, while the picturesque Bridgewater Canal also runs through the borough.
Warrington has plenty to offer families, single people, the old and the young, throughout the year. It has a concert hall, arts centre, museum and a number of public libraries. There is a cinema, several parks and designated nature reserves. You can also enjoy ten-pin bowling, indoor paint-balling, karting and golf. You can also take advantage of a Laser Quest arena, snooker club and visit local theme parks Gulliver's World and Apple Jack's Farm.
Gulliver's World
A great place to take children between 2 and 13, with opportunities for fun and adventure whatever the weather. This family orientated amusement park has themed areas with thrill rides, family and fun rides, indoor rides and other non-stop entertainment. Every year this venue is host to children's parties and school trips, including annual seasonal events during Easter, Halloween and Christmas.
Apple Jack's Farm
This local adventure park has something for everyone, but is primarily aimed at children between the ages of 4 and 12. Enjoy many opportunities to take part in physical challenges and activities, or find your way out of the Maize Maze. Open throughout the summer, spend the day having heaps of fun, and with our coach and minibus hire in Warrington we'll drop you right on the doorstep, and pick you up at the end of the day.
There are a number of different festivals that take place in the area:
Birchwood Carnival and Safari Day
Croft Carnival
Glazebury Gala
Appleton Thorn Bawming of the Thorn
Warrington Music Festival
Get the Best Service with coachhirewarrington.co.uk
With  coach hire Warrington you get the best service possible, at prices that won't break the bank. All our drivers are highly trained in both customer service and driving skills, so you can sit back and not worry about a thing. We regularly service our vehicles and ensure they are well maintained and reliable, which makes our service stand out from the crowd. We've a number of regular customers, and a long list of happy clients, which you can clearly see from our latest testimonials.
Whether you're a business looking for reliable travel or a private customer looking to travel with friends or family, our luxury and premium vehicles will get you to where you need to be comfortably and safely. We also have an executive range of vehicles that are able to offer travellers the optimum in modern facilities such as entertainment, toilets, snacks and uber comfortable seats.
Excellent customer service and a positive travelling experience are high on our list of priorities, which is why our customer care team are available for all clients 24 hours a day. We can be contacted by phone, via email or online using our contact form day or night. From the moment you get in touch your needs are a priority, and we'll always be happy to help you with any questions, to make your booking or to keep you informed, every step of the way.
We hope we've given you enough information to allow you to make an informed choice about your travel arrangements. But if you've got any questions at all don't hesitate to get in touch right away. warrington coach hire  are here to make your life easier and stress free.
Let us help to organise the travelling arrangements for your next airport transfer, school trip, day tour, wedding party, hen or stag do, night out or future shopping trip. And all you'll have to do is sit back and enjoy the ride.
WHY CHOOSE US
Coach Tracker
Flights monitor at all airports
Manage your booking
Printer friendly tickets
G.P.S System
Specialised GPS system Pick you up on time
Timetables
Excellent time keeping
Avoid train delays
Switch to coach to avoid rail disruption
Save money
Save money on all coach sizes
Travelling with us
Voted number 1 for customer service
Luggage capacity
All vehicles have luggage capacity depending on the number of people
---
Online Exclusives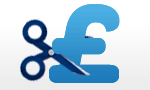 Lowest Rates Guaranteed save money on all sizes coaches.
Creditcards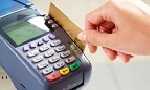 All Credit Cards Accepted
( charges may apply )
Business Accounts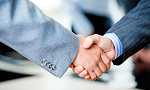 Business Accounts and Contract Work welcome.
Travel to Europe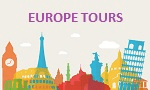 Travel to Europe- All inclusive
24 hours service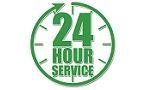 24 hour service 7 days a week.
Airport transfers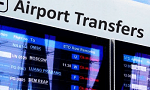 Airport transfers Free parking included at all airports.